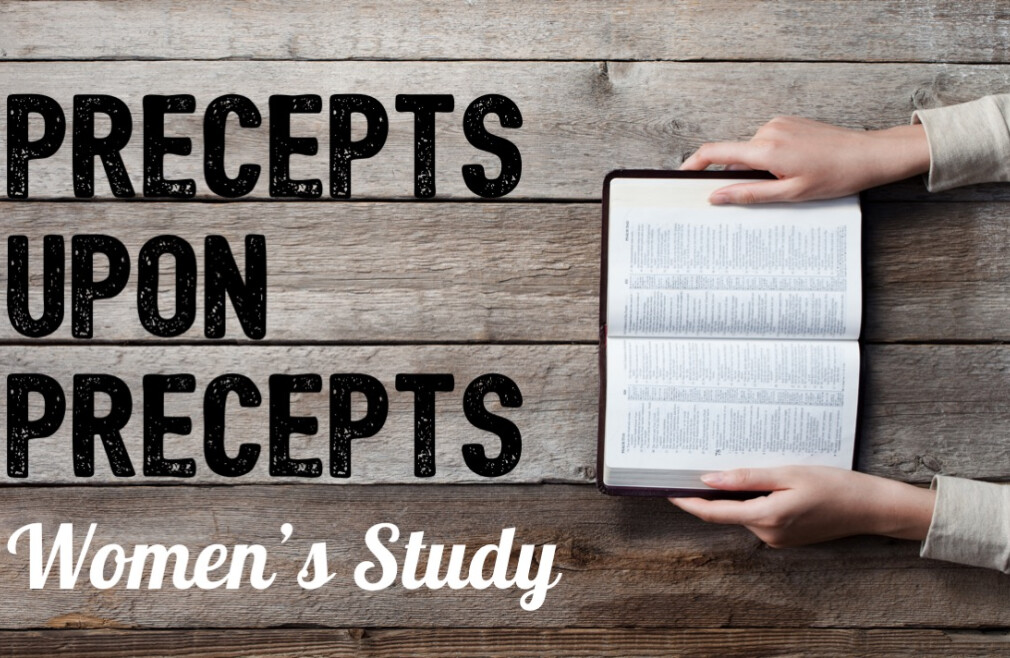 Every Thursday
,
7:00 PM - 9:15 PM
Precept is an inductive study that draws you into a personal understanding of the Bible. Before seeking insights from commentaries or Bible scholars, you go straight to the Word of God itself. The Word of God then becomes the plumb line, the standard of truth, to measure all you believe and do. The result is a life changed by the power of the Holy Spirit.
We meet every Thursday evening at 7:00PM in the Student Building.
Contact Dar Thomas for more information or to order the workbooks. Phone: 803.622.1758 Email:
Precept Winter Schedule: Jonah - Jan 10th & 17th. 1 Timothy - 7 weeks. 2 Timothy - 6 weeks.