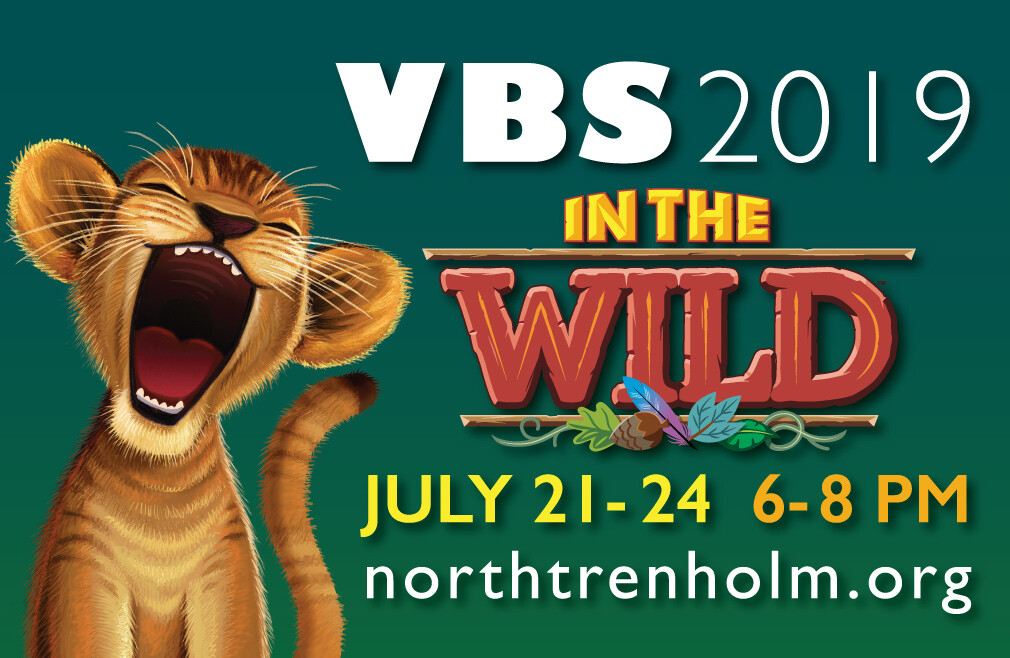 Sunday, July 21, 2019 - Wednesday, July 24, 2019
We are so EXCITED about this year's VBS theme, "In The Wild: Amazing Encounters with Jesus".
VBS 2019 takes you on a wild adventure with elephants and egrets, polar bears and penguins, and cockatoos and crocodiles…OH MY! Through it all we SEEK Jesus in the Bible, WORSHIP God in fun songs, and have a BLAST in games and activities.
The Adventure Map
Theme Verse
But these are written so that you may believe that Jesus is the Messiah, the Son of God, and that by believing you may have life in his name. John 20:31 (CSB)
Motto
Zoom in! Focus on Jesus!
Daily Content

Day 1: Encounter at the River Matthew – 3:1-17
Day 2: Encounter on the Water Matthew – 14:22-33
Day 3: Encounter at the Tomb – John 20:1-18
Day 4: Encounter on the Road Luke – 24:13-35


Rotation Sites
Worship Rally at Panoramic Point
Bible Study at the Watering Hole
Music at Bullfrog Bog—Swamp
Missions at Pachyderm Path
Crafts at Cockatoo Canopy
Recreation at Beluga Bay
Snacks at Grizzly Gulch


VBS will run from July 21-24 for kids in K4-5th grade (completed).