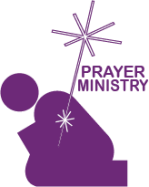 God Answers Prayer! This simple truth has been the foundation for the Prayer Ministry here at North Trenholm Baptist Church since its inception in 1991. From humble beginnings, the Prayer Ministry has blessed untold members who have made their needs, hurts, concerns and celebrations known.
The Intercessory Prayer Ministry is an organized ministry of intercession based on the belief that "the prayer of the righteous is powerful and effective." (James 5:16)
This ministry undergirds who we are as a church and everything we do for the Kingdom of God. It is a prayer support for our staff, every church member and ministry, foreign and home missions and for our community, state, nation and world.
Requests are collected through our 790-PRAY telephone line, e-mail messages, written prayer requests or letters and given to our prayer warriors who present the requests before God without ceasing.
Each intercessor is a member of NTBC, has the sincere desire to serve God through intercessory prayer, has attended an orientation session and is committed to confidentiality of each prayer request.
Intercessors commit to an hour each week in our Prayer Room, located next to the Welcome Center entrance in the C-Building.
During their prayer time, intercessors:
answer the telephone and record

the caller's request

write prayergrams

pray for the requests on the urgent board, needs within the church, our military deployed, missions (local & foreign), community

concerns, world concerns and give thanks for answered prayer
If you feel led to participate in this ministry, or have questions, contact Donna Cloer, 790-7729.