Guess Who? Church Online Directory Photos March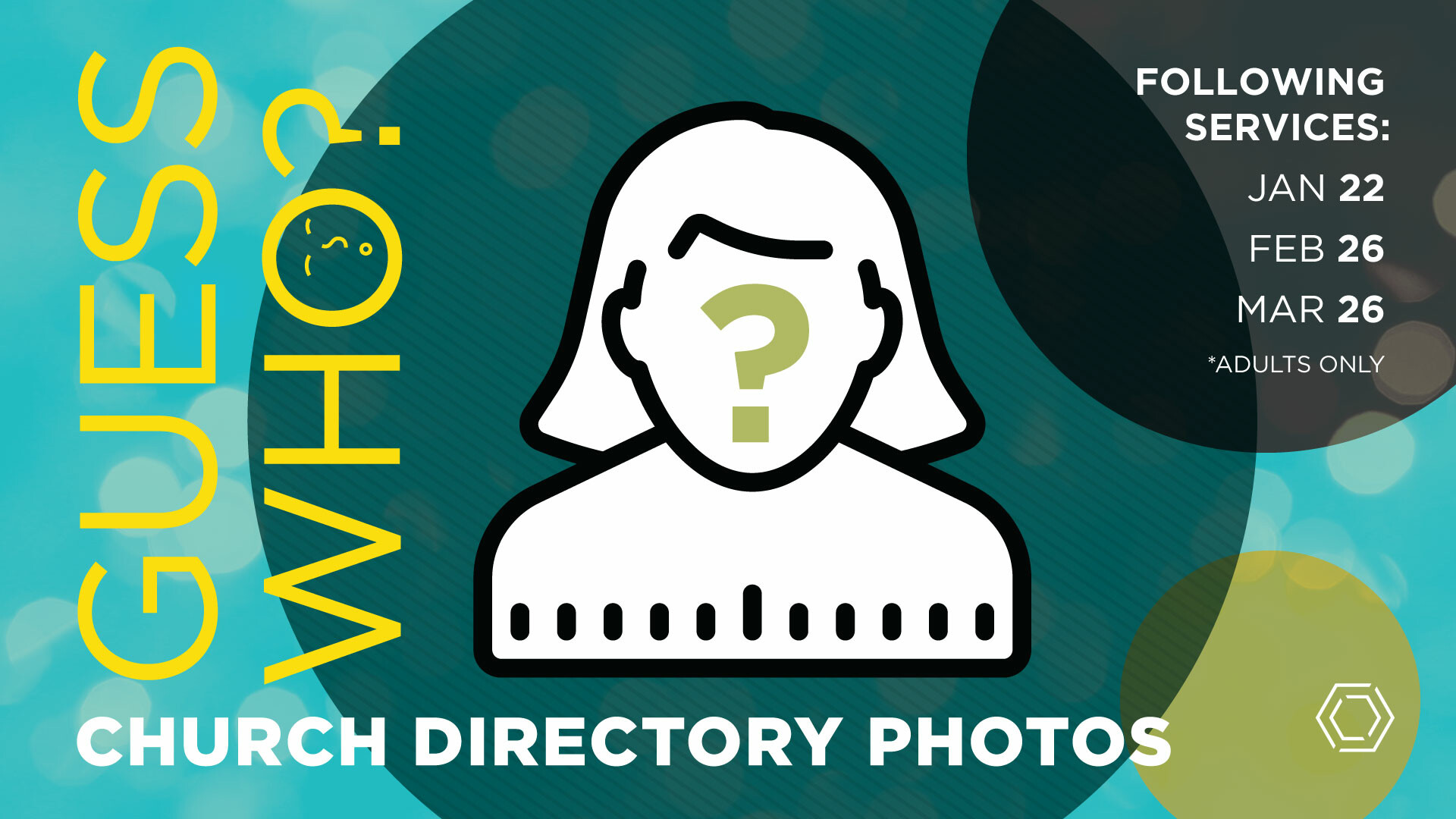 As we have changed and grown over the last few years, we have more and more new faces. In order to help everyone put names and faces together, we feel it's time to take some photos! Make sure to hang around following the services on January 22, February 26 or March 26 and head to one of 3 locations, the Chapel, Next Steps Room or Membership Class Room (A105) and have your photo taken for our online directory.
This directory can be accessed by signing in to your MyNT account on our Church Community Builder site. For more information and to sign up for a MyNT account, go to NorthTrenholm.org/MyNT.
Please note, this directory will be available online only. If you would like to have a physical copy, the church office would be more than happy to print one out for you once all the photos have been loaded.