Discipleship Workshop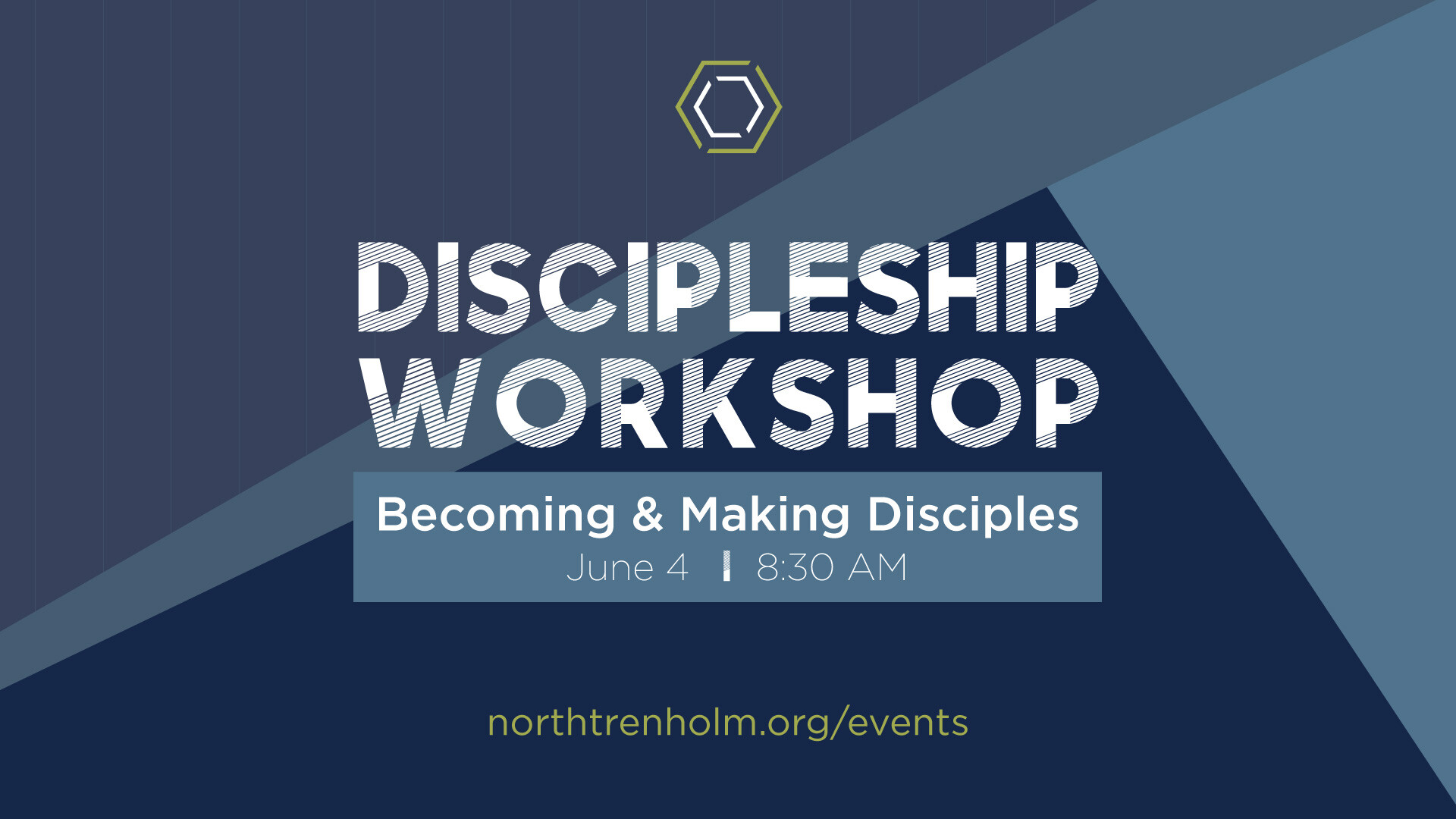 Discipleship
What does that mean and what does it look like?
North Trenholm leaders, join Pastor Casey, Brandon & Laura Denning and Joe Copeland on
Saturday, June 4 from 8:30 - 2 for an in-depth look at
Developing, Teaching, Capturing & Understanding what God's Word has to say on being and making disciples.
Learn WHAT scripture says a disciple of Christ looks like,
WHY the church needs to be intentional about making disciples,
WHERE we start with making disciples of Christ and
HOW to overcome some of the most common barriers in disciple making.
Please make sure to register below as there will be a continental breakfast and boxed lunch.