Keenagers for December
Women Men Adults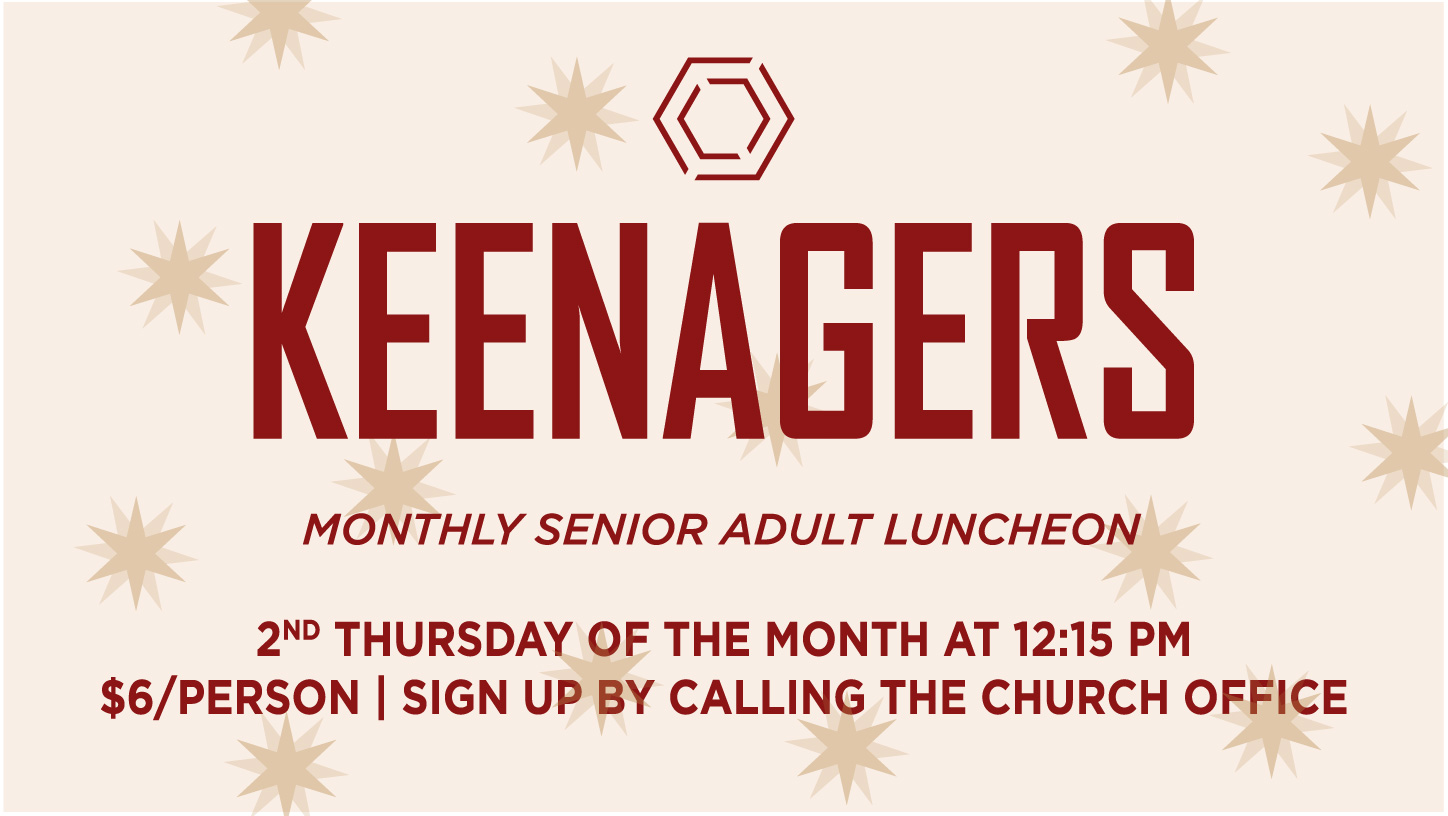 Come join us for our senior adult luncheon in the Chapel!
Cost of the lunch is $6. A maximum of 80 can attend the lunch, so please call the church office to sign up as soon as possible, no later than Dec 6.
Then at 1 pm, everyone of all ages is invited to a FREE concert in the sanctuary with Christian classical guitarist Rodrigo Rodriguez. For more info on the concert click here.