Keenagers for February
Women Men Adults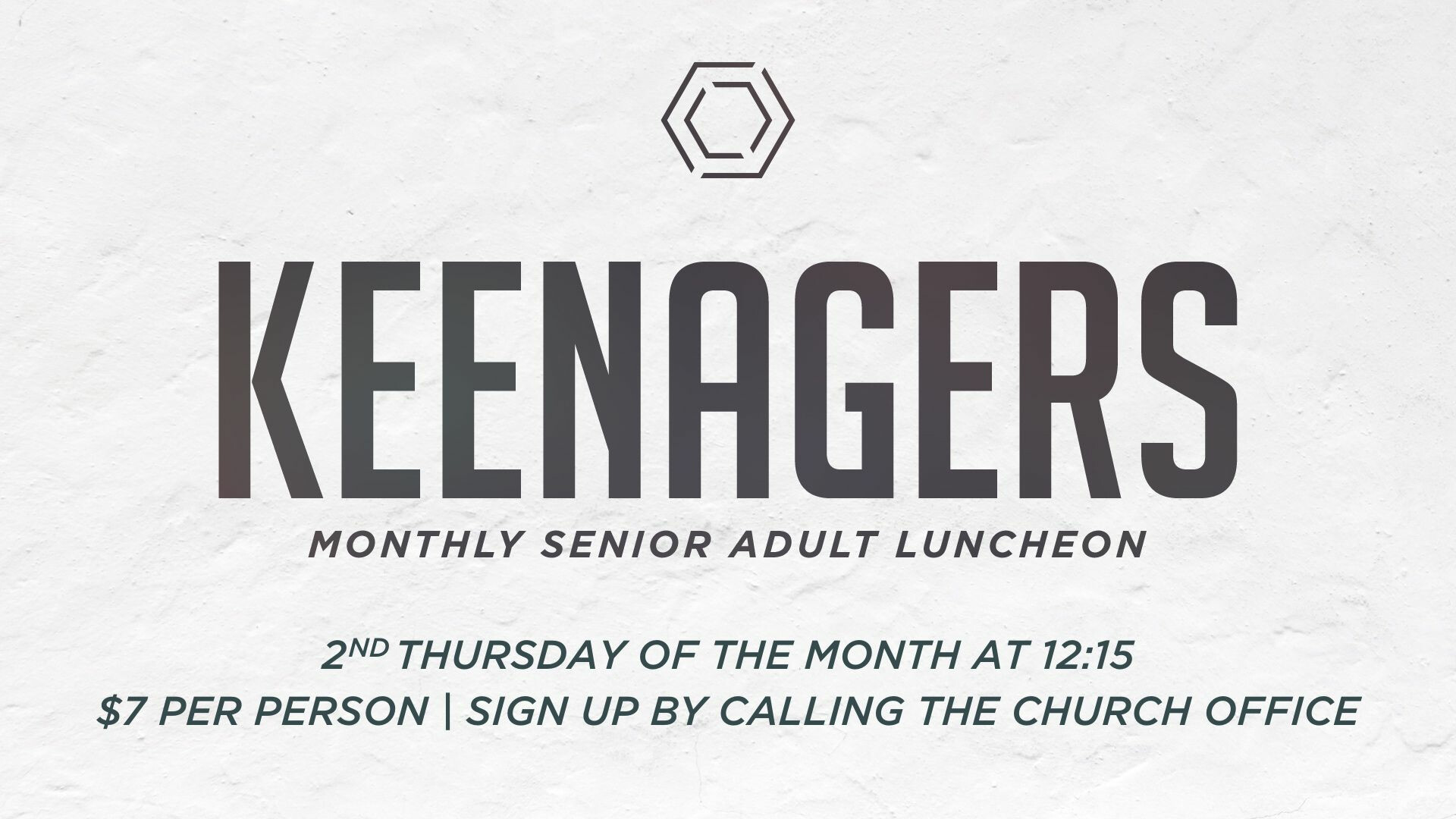 Join us for our monthly senior adult luncheon as our new associate pastor coming to us from Midlands Church, Justin Howard and his wife Joani, will be sharing their testimonies and Justin's new ministry at North Trenholm.
Please sign up by calling the church office by Monday, February 6
th
. Cost of the lunch is $7. We would love for you to invite a friend!