NextGEN Secret Serving Rendezvous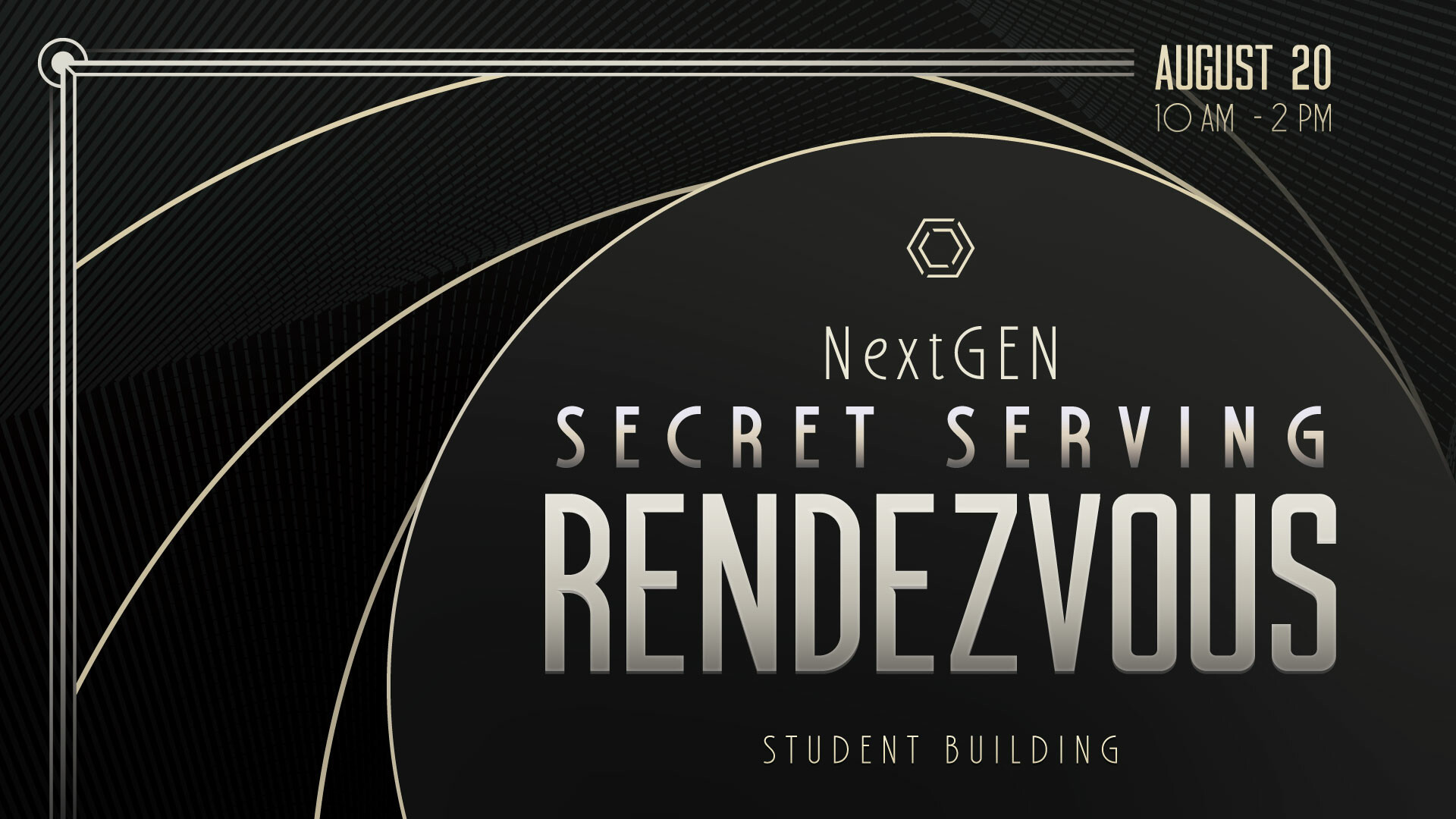 All current NextGEN leaders and any that might be interested in serving, we are having a secret rendezvous in the Student Building Saturday, August 20 from 10-2.
This will be a time to help you learn how to best serve in your area or find out what area best suits your gifts and skills!
Please sign up through the link below.