No Homework Bible Study |
Women Adults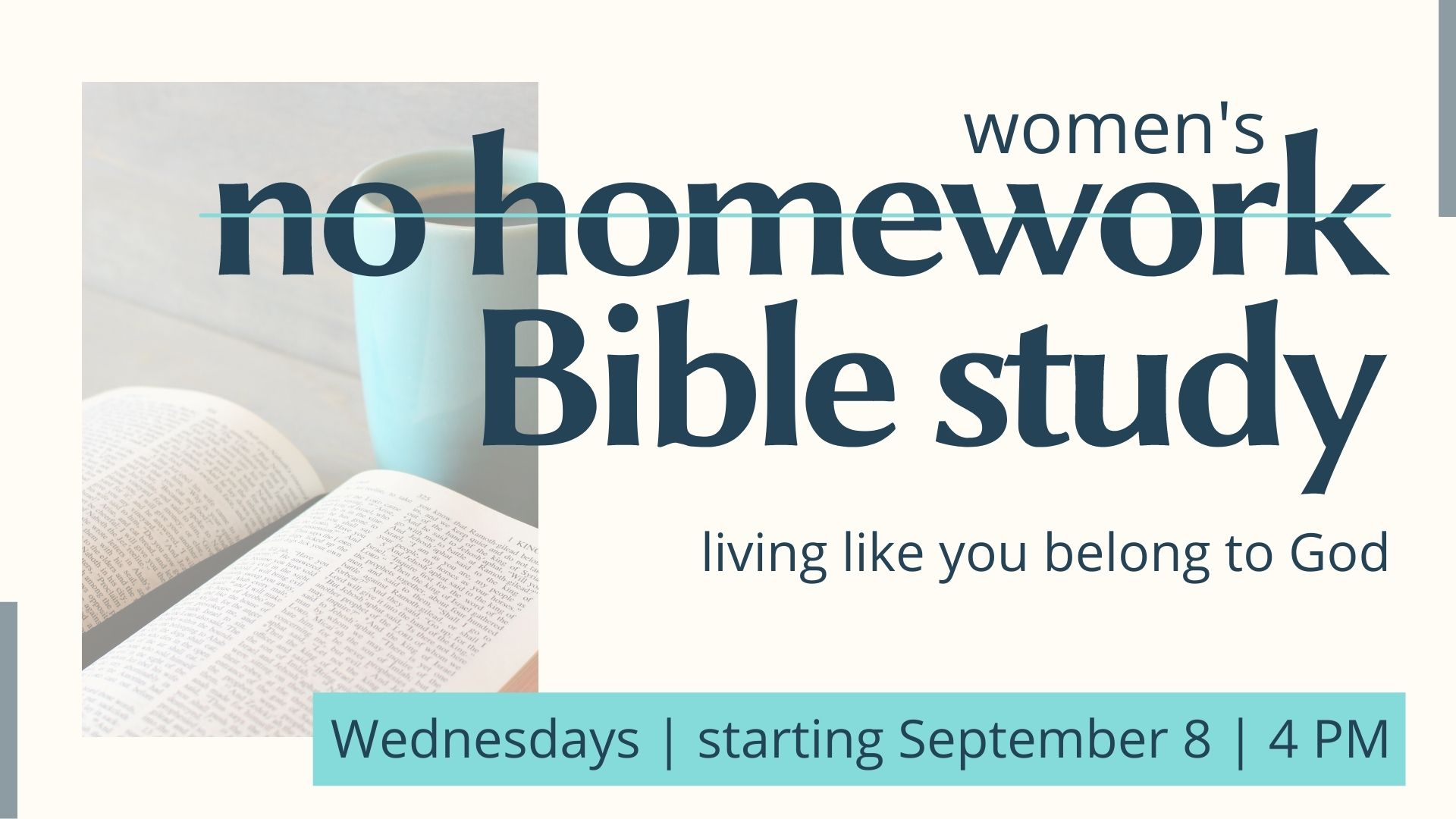 Ladies of all ages, we would love for you to join us beginning September 8, at 4 PM here at the church.
For the next 6 weeks we will look at Living Like You Belong to God.

Class will last 1 hour. Materials will be distributed on the first afternoon of class.