Pack the Pick-up With Winter Clothes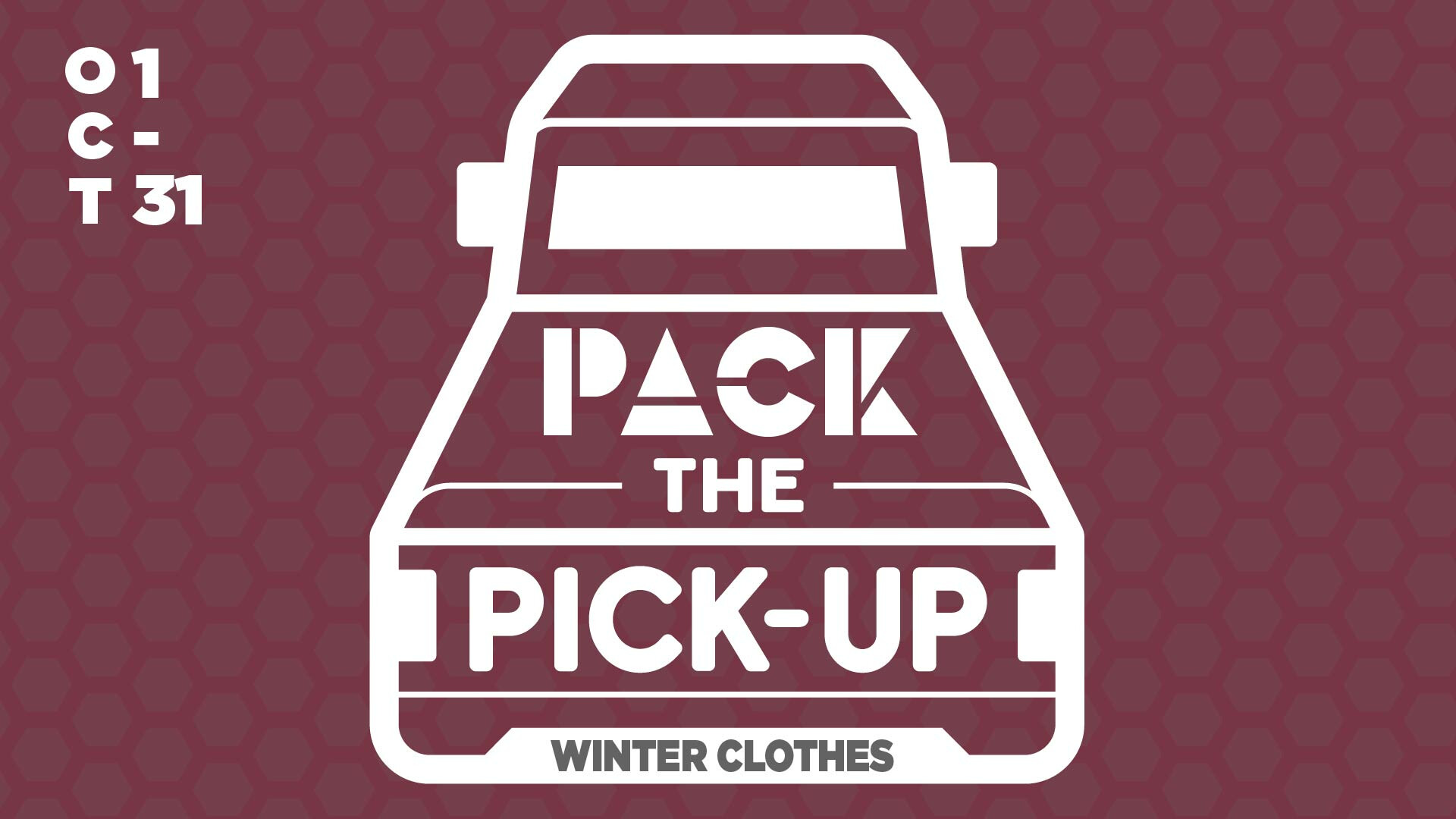 Help us Pack the Pick-Up October 1-31!
Bring your items and drop them off in the pick-ups that will be out several Sundays throughout October or drop them off at the Welcome Center.
We are looking for NEW coats, gloves, socks, hats, scarves, hand warmers, throw blankets & chapstick to distribute them amongst some of our mission partners.