Wednesday Supper
Kids Students Women Men Adults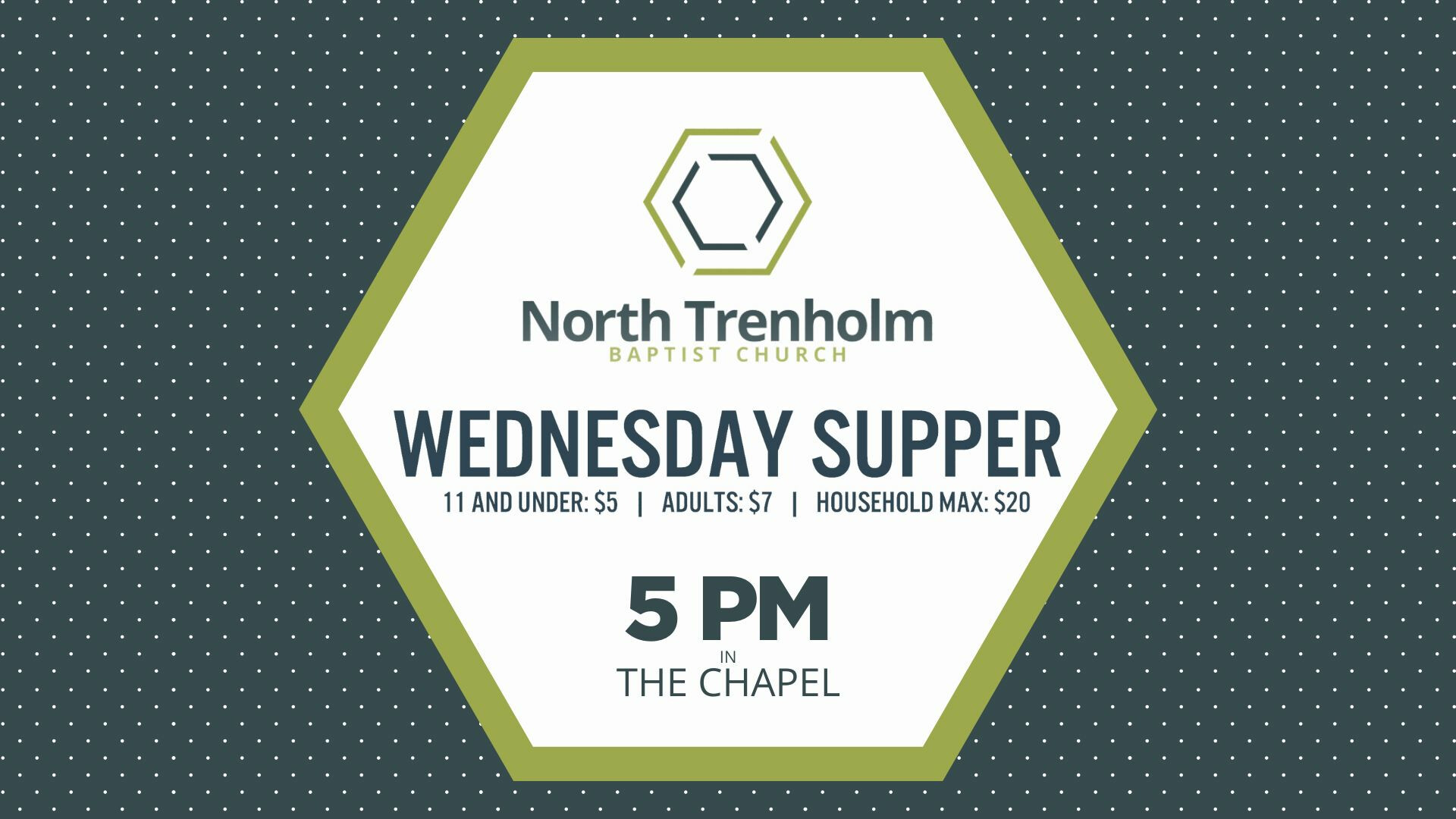 Join North Trenholm for a meal and fellowship at 5 PM, before Wednesday Night Activities.

Please click the link below to register and pay before 2 pm on Tuesdays.
If you would still like to sign up after 2 pm on Tuesday,
please call the church office no later than Wednesday morning at 10 am
so that we can prepare enough food for everyone!
11 and under $5 | Adults $7 | Household Max $20
Menu:
September 6
September 13

September 20

September 27

Pesto Chicken Pasta

Salad Bar

Garlic Bread

Dessert

Chick-Fil-A Night

Dessert

Meatloaf

Mashed Potatoes

Corn

Roll

Dessert

Chicken and Beef Tacos

Nachos

Salad Bar

Dessert

Kids:

Chicken Nuggets, Grilled Cheese, PB&J

Kids:

Chicken Nuggets, Grilled Cheese, PB&J

Kids:

Chicken Nuggets, Grilled Cheese, PB&J

Kids:

Chicken Nuggets, Grilled Cheese, PB&J