WinShape Volunteer Rally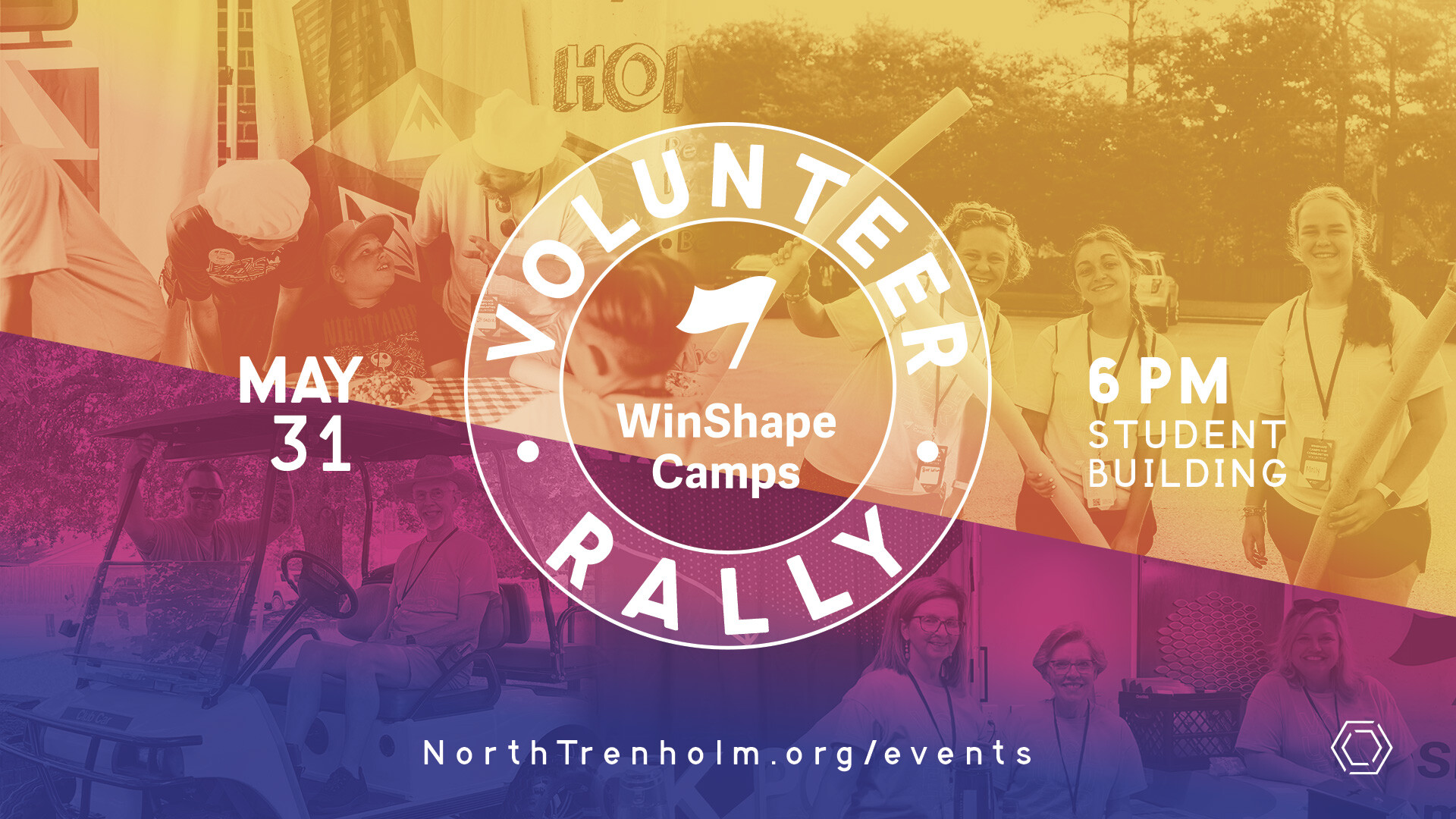 You've heard us say WinShape Camp is the Best Week Ever, but the truth is it's not possible without a huge force of volunteers behind it! If you're already registered to volunteer at WinShape or you're interested in knowing more, come to our Volunteer Rally! Dinner will be provided.
During WinShape we ask for extra volunteers to be available during our salvation story day to come in specifically to help talk with kids who have questions and want to ask Jesus to be their Savior. Join us before the Rally at 5 PM for Counseling a Child for Salvation, a great training tool to help answer questions the kids may have during this time at camp. If you're interested in coming just for this training or for both the training and the rally, please let us know by signing up above.