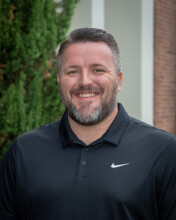 In June of 2017, Casey began serving as the Senior Pastor of North Trenholm Baptist Church. Casey is passionate about boldly and faithfully preaching the Word of God, equipping believers to make disciples, and empowering the Church to engage the world through missions. Casey has been married to Kate since 2005 and they are blessed with amazing kids: Ayla, Chandler, Caden, and one due in July. He has earned a Bachelor's in Religion from William Carey College, a Masters of Divinity from New Orleans Baptist Theological Seminary, and is finishing his Doctorate in Intercultural Studies from Western Seminary in Portland, OR.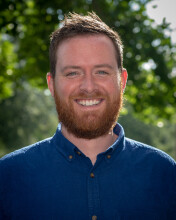 Coltin Wester
Worship Pastor
Office: 803.787.2133
E-Mail:

In August of 2017, Coltin Wester joined the staff of North Trenholm Baptist Church as our Worship Pastor. He believes our Sunday morning worship should be an exciting time as we gather together to celebrate our Savior. Coltin has been married to his wife Chelsea since 2013 and they have three daughters Cappella, Coral, and Canter. Coltin and Chelsea enjoy leading worship together and seeing the Spirit of God penetrate hearts through music. He earned a Bachelor's degree in Applied Behavioral Analysis from the University of North Texas and a Master's degree in Worship from Liberty University. Coltin's hope for our church is that we would be a people devoted to the Word as we worship God with our lives.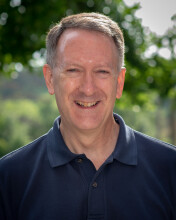 David Knapp
Senior Adult Pastor
Office: 803.787.2133
E-Mail:

David Knapp joined the North Trenholm Baptist staff in May of 2015 as our Senior Adult and Pastoral Care Pastor. David and his wife Janie were married in July of 1987. They are a ministry team that loves to share Jesus with the lost, disciple believers and minister to people in difficult times. David earned a Bachelor's degree in Business Administration from Mount Union College and a Master of Divinity degree in Pastoral Leadership from Columbia Biblical Seminary (CIU).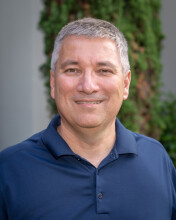 Kenny Robertson
Connections Pastor
Office: 803.787.2133
E-Mail:

Kenny Robertson joined the North Trenholm Baptist Church staff in March of 2018 as our Connections Pastor. Kenny and his wife Michelle were married in May of 1989. Both are native Texans, and they have two adult sons, Matt and Aaron. Matt and his wife Amanda are the parents of their only grandchild, Lydia. Kenny earned bachelor degrees in Accounting and Management Information System from Texas A&M University and a Master of Theological Studies from Southwestern Baptist Theological Seminary. Prior to joining the North Trenholm family, he spent 29 years in corporate America. Kenny prays that all come to know Christ as Lord and Savior and pursue a lifelong journey of discipleship and service, working out their faith for the glory of God.
In March of 2020 Jason joined our staff as our NextGen Pastor. Jason has a heart for the next generation of God's people because they are 100% of the future. In 2011 he married his amazing wife Ashley who has birthed their 5 amazing children. Allanah, Jeremiah (Twins), Saniah, Eden and Yisrael. Jason has previously served churches in California as Youth Director and Youth Pastor/Department Director. He also served as an area Director for Urban Youth Collaborative in San Diego, CA. Jason earned his Bachelor's degree in Social work from Fresno State and is currently working on his MDiv from Southeastern Baptist Theological seminary. Jason's hope for the NextGen ministry Is that our children would discover God, our students will develop into disciple-making-disciples and our young adults will deploy into the mission field, both local and foreign!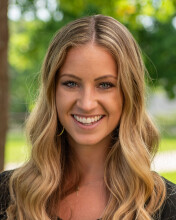 Anna Sluder
Associate NextGen Minister
Office: 803.787.2133
E-Mail:

In November of 2019, Anna Sluder joined the staff of North Trenholm Baptist Church as the Associate NextGen Minister. Anna is passionate about discipleship, relationships, and serving. She graduated from the University of South Carolina in 2018 with a degree in Hospitality Management. She felt the Lord place full-time ministry in her heart as she served as a Young Life leader in college, investing in high school students lives. After graduation she attended the Fellows Program in Greenville, SC where she grew spiritually and professionally with the intent to be further equipped for a career in ministry. She is thrilled to be a part of the North Trenholm family where she gets to embrace her calling of relational ministry while serving our next generation.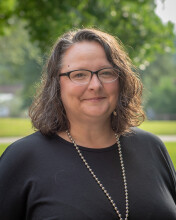 Karlita Patrick
Children's Minister
Office: 803.787.2133
E-Mail:

Karlita Patrick joined our staff in August 2015 and serves as the Children's Minister at North Trenholm. Karlita is originally from Ohio and attended the University of Toledo majoring in Education. She has been a very active member of North Trenholm since 1996. She oversees all of our NT Kids ministry environments, coordinates summer activities for children of all ages, and leads our NT Kids Club and NT Kids Worship. Karlita and her husband, Tony, have a wonderful family Brent, Ashley, Bryce, Kylie and their granddaughter Collins, who are all active at North Trenholm.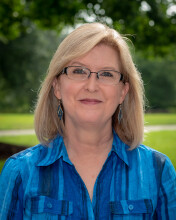 Melody Morris
Preschool Minister
Office: 803.787.2133
E-Mail:

Melody has been a member of North Trenholm Baptist Church since 1973 and she joined the North Trenholm staff in February of 1999. She serves as the preschool minister and AWANA commander. She is a native of Columbia and attended Columbia College and Morehead State University. Melody and her husband Tom have two adult daughters, Kayla and her husband Jeremy who live in Charlotte and Kristen who's married to Michael. They are the parents of Melody's precious granddaughter Aurora.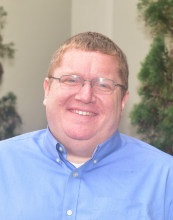 Lee Smith
Director of Stewardship
E-Mail:

In December of 2018, Lee Smith joined the staff of North Trenholm Baptist Church as our Director of Stewardship. He is responsible to make sure that the church resources are handled correctly and used in a way that honors God as well as respects those who faithfully give. Lee has been married to Callie since 2009. He has earned a bachelor's degree in Bible and Youth Ministry from Columbia International University and a Master of Business Administration in Finance from Grand Canyon University. Lee's desire is to help others see God being glorified in their faithfully stewardship to the local church.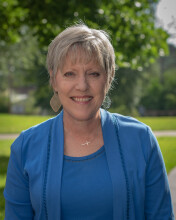 Charlotte Eason
Admin. Assistant for Senior Pastor & Office Manager
Office: 803.787.2133
E-Mail:

Charlotte joined the staff of her "home church" in 2013, after spending most of her life at North Trenholm where she met her husband, Rick. Their son Justin also grew up here and the family shares years of blessings through the people, ministries, and worship at North Trenholm. They enjoy visiting Justin and his wife Hannah in Nashville and cooking for their family and friends. They're always ready to fellowship over a meal or a cup of coffee! Charlotte is a graduate of the University of South Carolina and worked in the banking industry for over 30 years.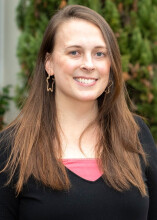 Jaime joined the North Trenholm team as the Worship Ministry Assistant in December of 2019. She has been an active member of North Trenholm since 2006, volunteering off and on in the NextGen ministry as well as serving in the Music ministry in different capacities. She has a passion and love for music and loves to use her talents to serve in the Church and lead others in worship. Jaime graduated from Toccoa Falls College in Northeast Georgia in 2002, after taking as many music related classes as they would let her. She enjoys spending time with her husband, Danny, and daughter, Nora, reading, doing photography and usually has some kind of crafty project going.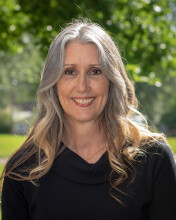 Teresa Smith
Admin. Assistant for Discipleship & Membership
Office: 803.787.2133
E-Mail:

Teresa joined the staff of North Trenholm in April of 2014. She has enjoyed working as an administrative assistant for many years. Prior to joining North Trenholm, she worked with Voice of the Martyrs and South Carolina Baptist Convention. Originally from Oklahoma, Teresa and her husband, Jim, have been married over 34 years and love spending time with their four children and daughter-in-law and son-in law. Her hobbies include reading and exploring the great outdoors, hiking or traveling.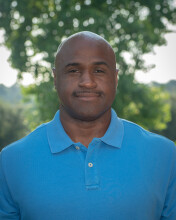 Benji Holder
Director of Facilities
Office: 803.787.2133
E-Mail:

Benji Holder has faithfully served this church as facilities director since 1998 ensuring the buildings and grounds bring honor to the Lord we all serve.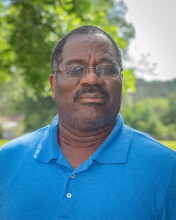 Tyrone Jenkins
Facilities
Office: 803.787.2133
E-Mail:

In May of 1998 Tyrone Jenkins joined the staff of North Trenholm Baptist Church as a part of our facilities team. Tyrone is originally from Virginia and is a widow with two kids and two grandkids. He loves his job by making sure everything is ready for Sunday and during the week. Tyrone is passionate for Jesus and strives to be a light to everyone he meets.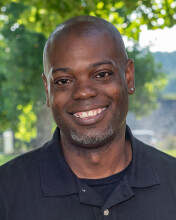 Lamont Hill
Facilities and Kitchen
Office: 803.787.2133
E-Mail:

Beth Knott
Director of Weekday
Office: 803.790.5104
E-Mail:

Beth Knott has attended North Trenholm since nine months before she was born! The youngest of five siblings, she is the loving aunt to 22 nieces, nephews, great-nieces, and great nephews! Beth holds a BA from The University of South Carolina and is certified to teach through the Association of Christian Schools International. As a college student Beth began her work career at the North Trenholm Weekday; she taught extended care and three year old's and also served as the extended care coordinator. Following a tenure as music and art teacher at Ben Lippen School, Beth became the Director of the Weekday Program in 2015. She firmly believes that each child is a gift from God and her heart's desire is to see each child achieve his or her God given potential.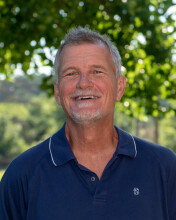 Mark began coaching baseball teams at North Trenholm in 1995. In January 2017, he was honored to be asked to serve as the Sports Outreach Coordinator for North Trenholm. He and his wife, Laura, have four children and three grandchildren. Mark has served in various places in the church and community over the years such as, the Short Stop Café, AWANA, Students and the Christian Youth Basketball League . Mark's hope and prayer is that the church continues to be beacon that reaches the community and guides hearts to Jesus.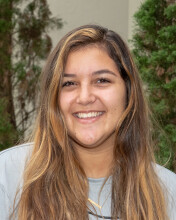 Reagan Gonzalez
NextGen Intern, Children
Office: 803.787.2133
E-Mail:

Reagan began serving at North Trenholm Baptist Church as the children's ministry intern in August of 2017. She also serves on the worship ministry team. She graduated from Spring Hill High School and she now attends the University of South Carolina as a sophomore pursuing her degree in elementary education. Her excitement and passion for Jesus drives her to share the gospel with all the kids who come on our campus.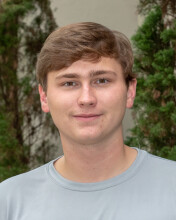 Griffin Rents
NEXTGEN INTERN, STUDENTS
E-Mail:

Griffin began serving at North Trenholm in August of 2018 as one of our student ministry interns. He currently attends Columbia International University pursuing a bachelors in pastoral theology. Griffin loves working with all students, but he especially enjoys working with the middle school boys in helping them know Jesus. He believes that a strong faith foundation should be built at that age to have longevity for the future.
Spencer Gray
NEXTGEN INTERN, WORSHIP
Office: 803.787.2133
E-Mail:

Spencer joined the North Trenholm Staff in the Fall of 2018 as the Worship Intern. He leads the students in worship as well as plays in the Sunday morning band. He is passionate about creating worship environments that point people to Jesus.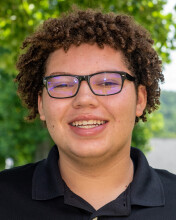 Jordan Dove
NEXTGEN INTERN, CHILDREN
Office: 803.787.2133
E-Mail:

Jordan graduated from Fairfield Central and now is planning to attend The University of South Carolina in the fall. He has a passion for serving and helping students develop within the Word. He is excited to see our church grow and expand to reach the nations.