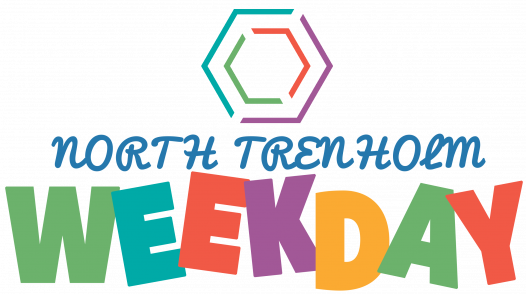 Contact the North Trenholm Weekday by phone: 803.790.5104 or .
The Weekday Education program at North Trenholm is an outreach ministry of our church. This ministry has taught preschool children in our community for over fifty years. Our program is a developmental program designed to nurture each individual child so the child may develop his/her total person - spiritually, mentally, socially, emotionally and physically. Our overall theme of "Caring While Sharing Jesus" is best achieved when teachers and parents become partners with God to encourage and enhance each child's growth.
The Weekday program is a 12-month program with operating hours of 7:30 a.m. to 6:00 p.m. Our preschool program follows the Richland District II calendar with classes 9:00 a.m. to 12:00 p.m. Extended Care is available on a year-round basis for those children enrolled in our program. Our Weekday program is registered with the Department of Social Services (DSS), which requires that we follow all state guidelines mandating teacher/student ratios and teacher training.

In the Fall, the following classes will be offered:
Toddlers (12-24 months)--must be one by September 1 and walking
2 Year Old (3 or 5 days per week)-- must be two by September 1
3 Year Old (5 days per week)--must be three by September 1 and potty-trained
4 Year Old (5 days per week)--must be four by September 1
Photo Gallery Weekday
4 Year Olds

*Both the NTBC Registration Form AND the DSS Registration Form must be filled out completely when registering your child at NTBC.
Click to download:
DSS General Record/Health Form
For information about the Weekday Education ministry please contact our Staff Page.