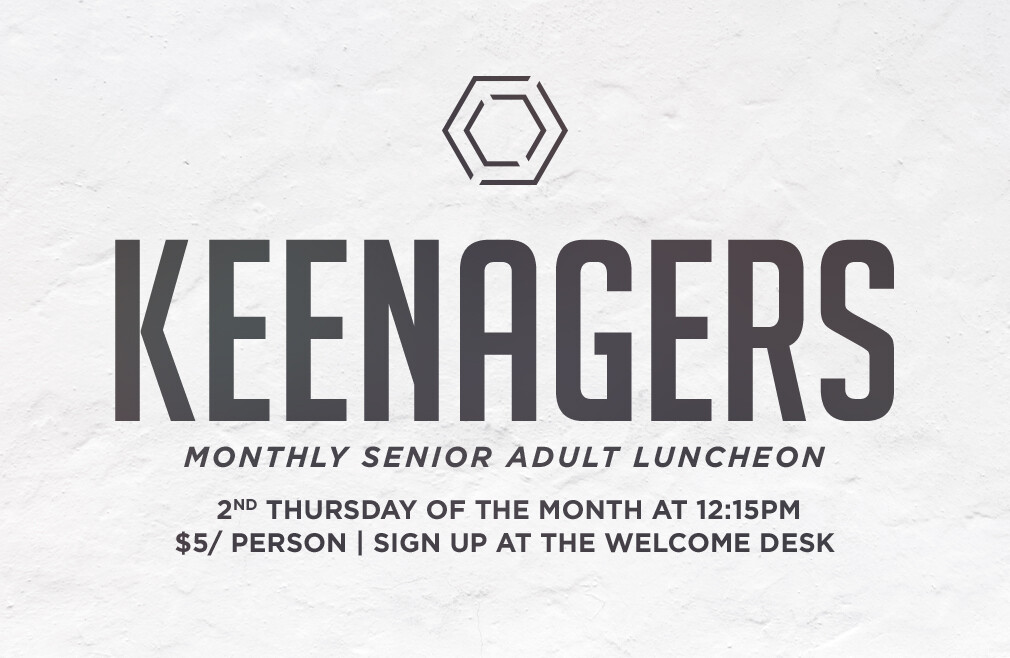 Second Thursday of the month
,
12:15 PM - 2:00 PM
Come join us for food, fellowship, and encouragement on the 2nd Thursday of the month for Keenagers, our Senior Adult Luncheon. Be blessed by spiritually uplifting speakers and testimonies. We typically have a guest speaker present information beneficial to Senior Adults and a time of worship through music. Sign up at the welcome desk by the Monday before the luncheon. Invite a friend.
The cost is $5
---
November
Come join us at Keenagers on November 8 @ 12:15 and hear Jacque Wenger, Director of Development of the SC Baptist Foundation, share easy to understand information about the tax benefits of how IRA funds can be given directly to a church without it counting as income for the giver. She will also share how we can effectively use God's blessings such as estate assets to be tax-wise, to benefit our families, and to further His Kingdom.
---
December
Come and be blessed by our fantastic Handbell Choir as they share some Christmas favorites! Thursday, December 13 at 12:15 p.m. in the Chapel.